Let's quickly go through the
highlight features of Plannero…
Organize Work Under Brands
Create brands and have full blown branded Content Calendars from where you can plan, customize and schedule content to go for respective brands.

The Templates will be Auto-branded using the logo, website address, tagline, contact info and other details that you provide and you can customize anything you want in the videos.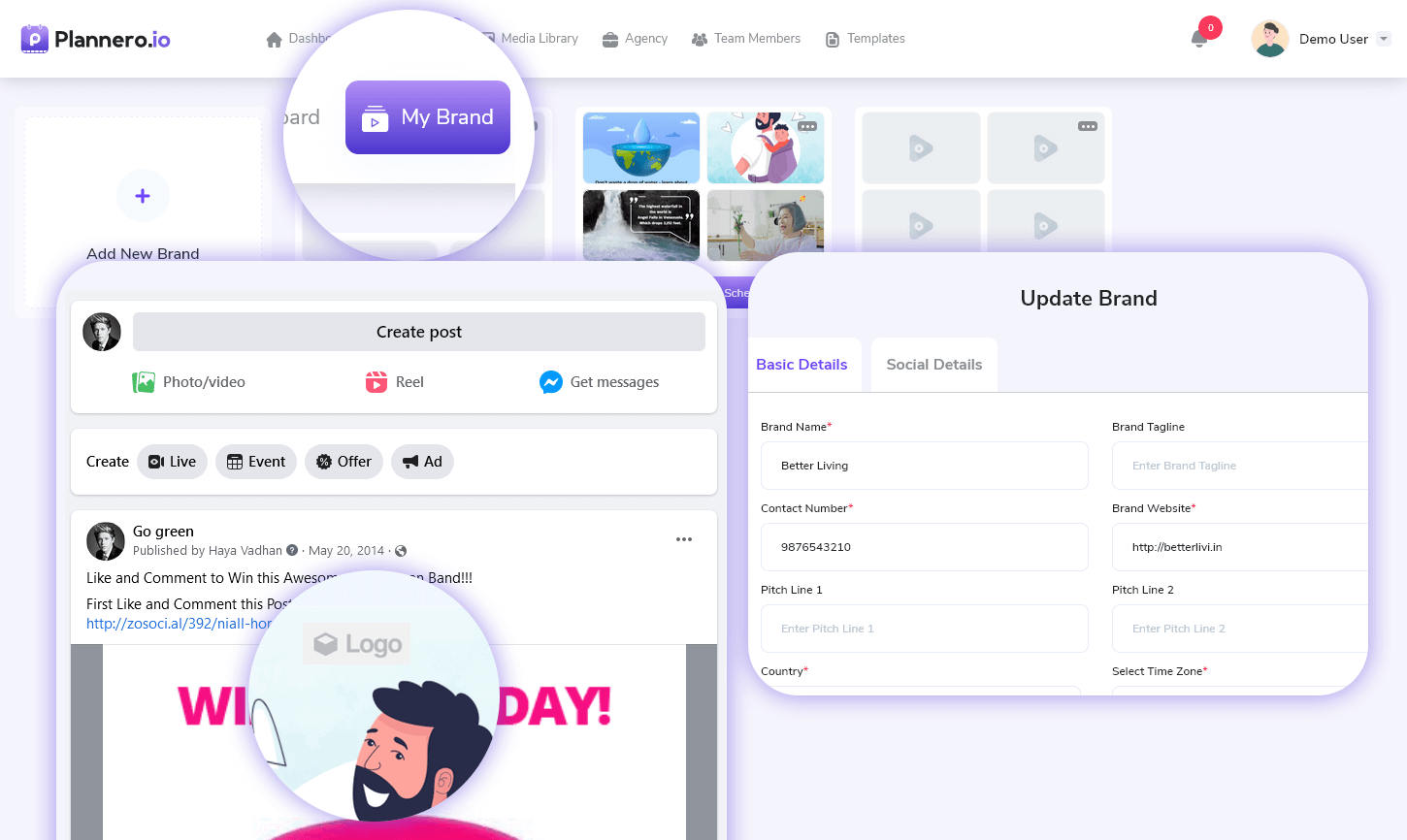 Create Content for Major Calendar Events
A huge collection of gorgeous Templates covering major calendar events across the globe. We have over 250+ Templates covering major events, festivals across countries.

Search for any event or get a view of all the events in a particular calendar month ready to go for the chosen country under the All Events section.

Be it Independence day, Halloween, Cinco De Mayo or any other festival or event, we have a gorgeous Done-For-You Template that is quickly customizable and posted.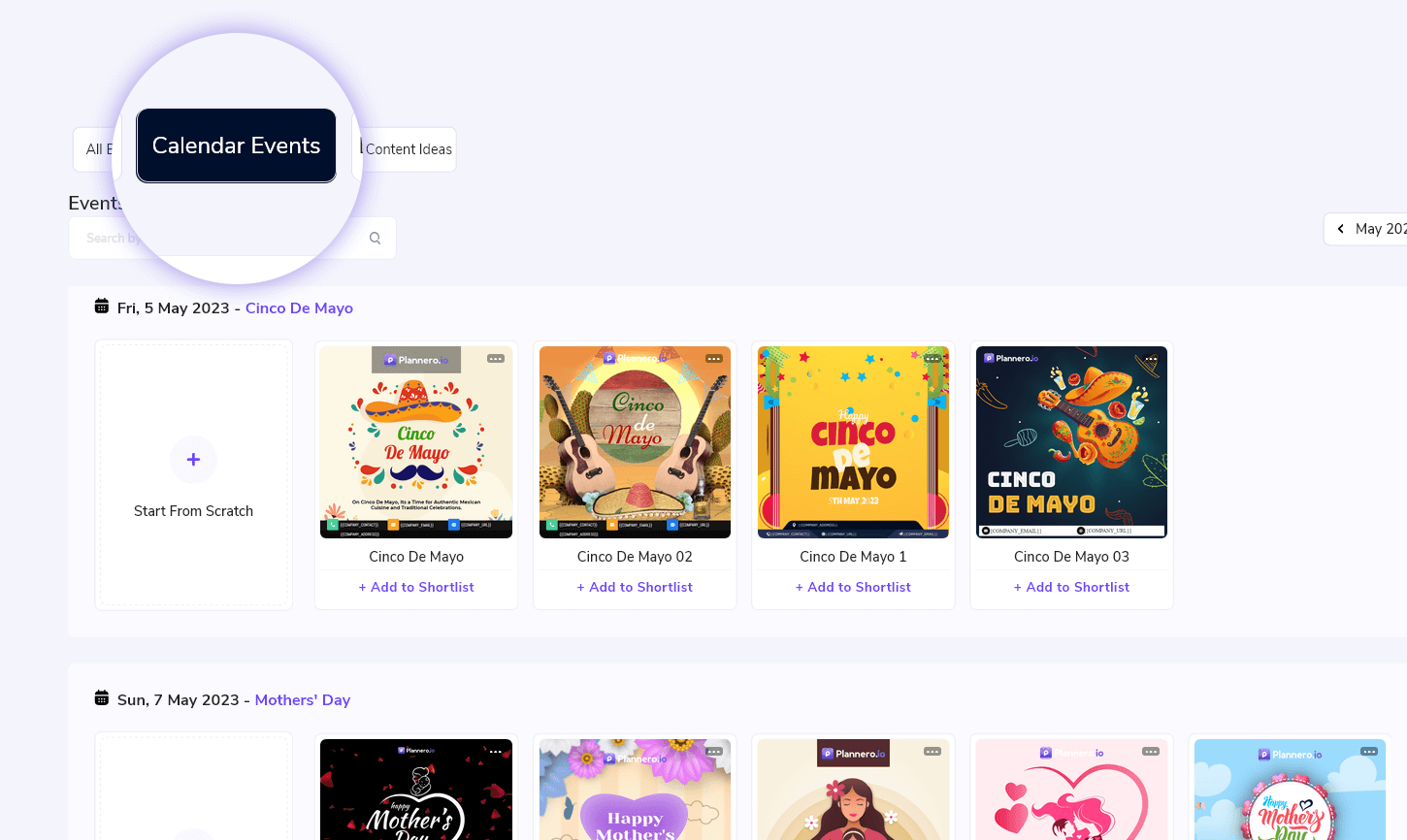 Create Content for International Events
We have a vast collection of International Event Templates that are celebrated across countries like Women's Day, Mother's day and so on..

All you need to do is pick and schedule or you can even customize if you choose to..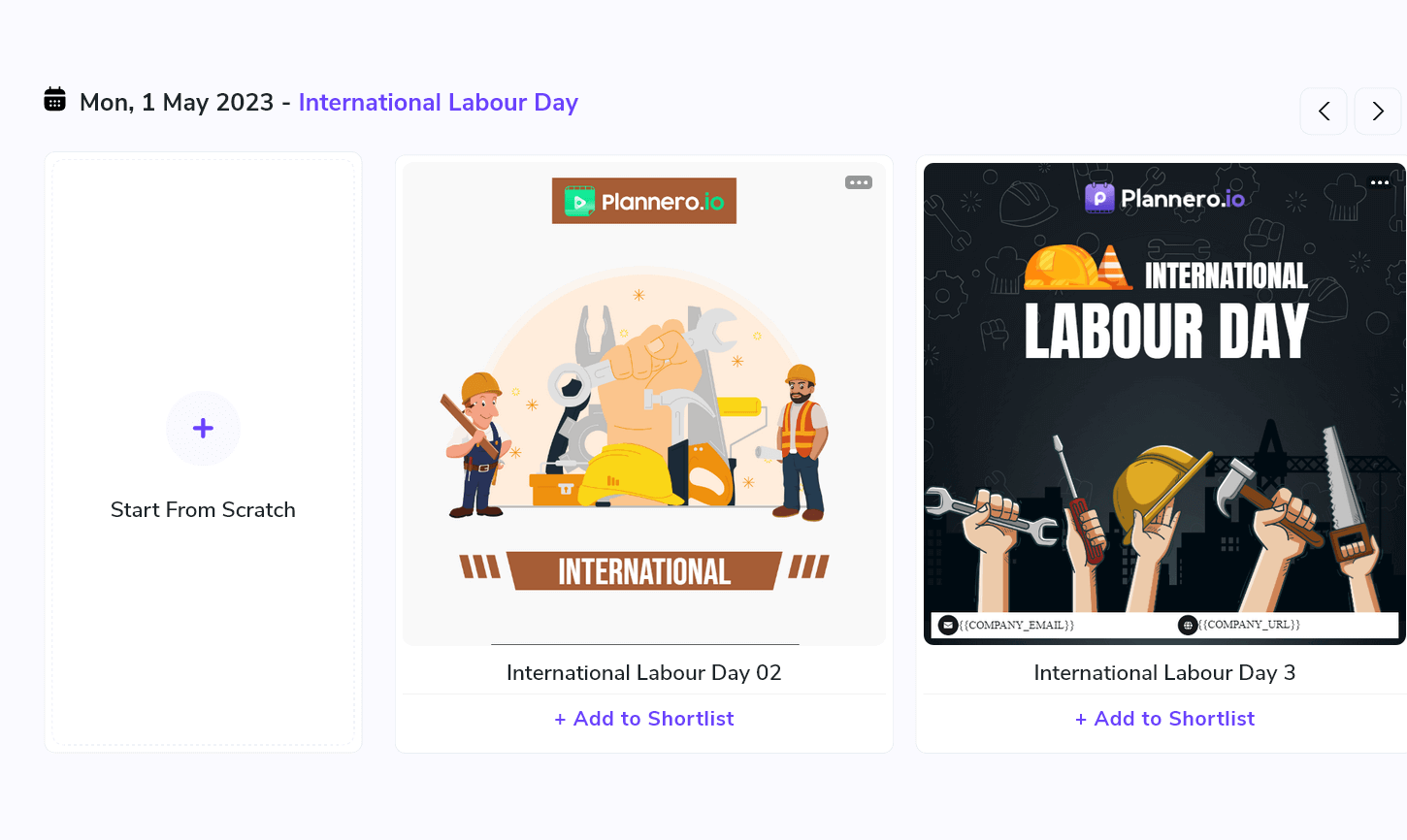 Everyday Content Ideas
A huge collection of Everyday Content Ideas perfect for non-event days including motivational videos, quote videos and Fitness tips, Health tips, Finance tips that are perfect to go on any day.

Just pick and customize the one you like and schedule it on any day to harness engagement.

You will never run out of ideas for any day.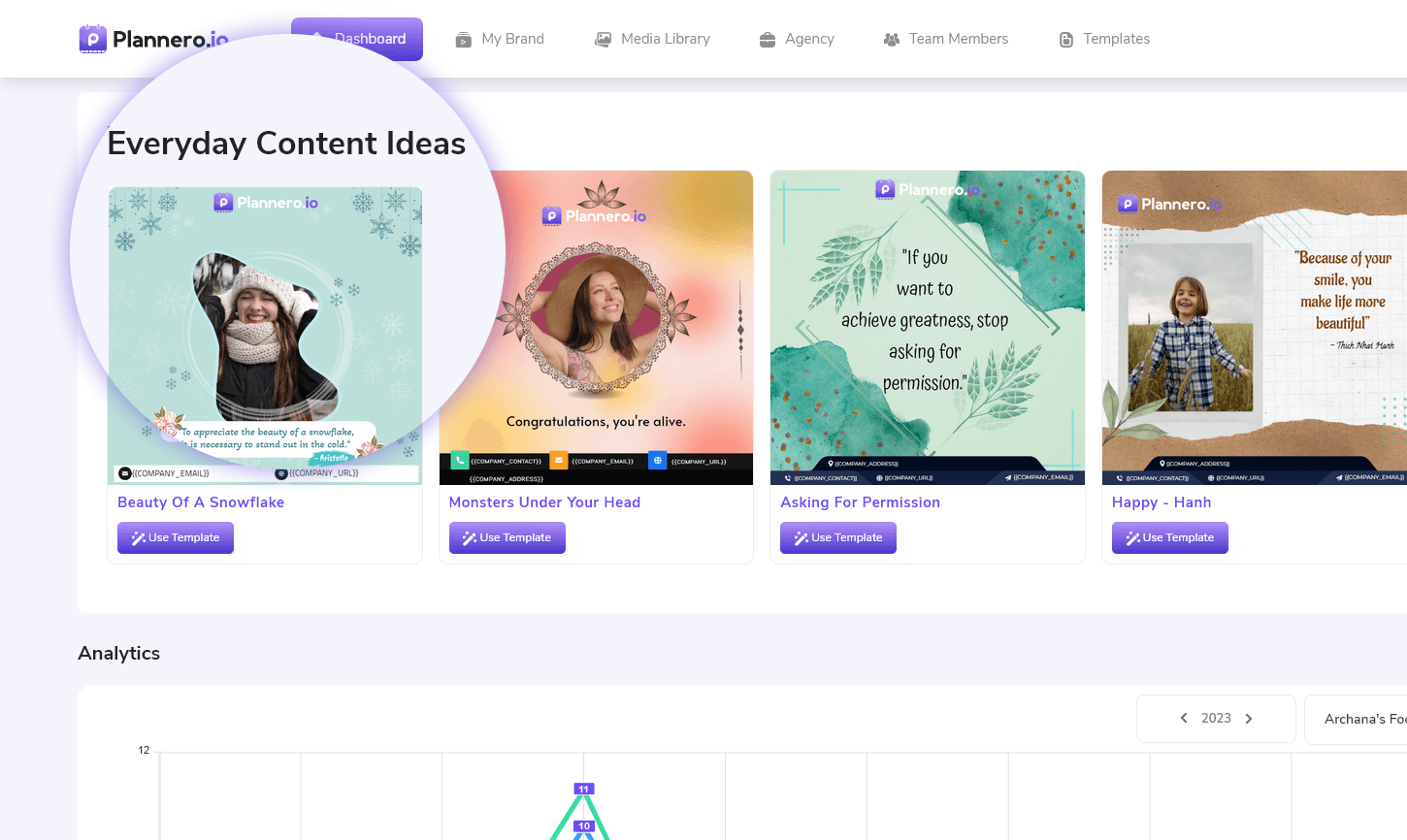 Customize Videos with a revolutionary easy to use Timeline Editor
You can customize any template with an easy to use editor. You will find all the layers of the chosen template and edit as per your choice by simply pointing & clicking on it.

You can add,
✅ Videos
✅ Images
✅ Text
✅ Audio
✅ Other Assets

You can add anything you want and easily adjust it in the timeline, based on when you want it to appear.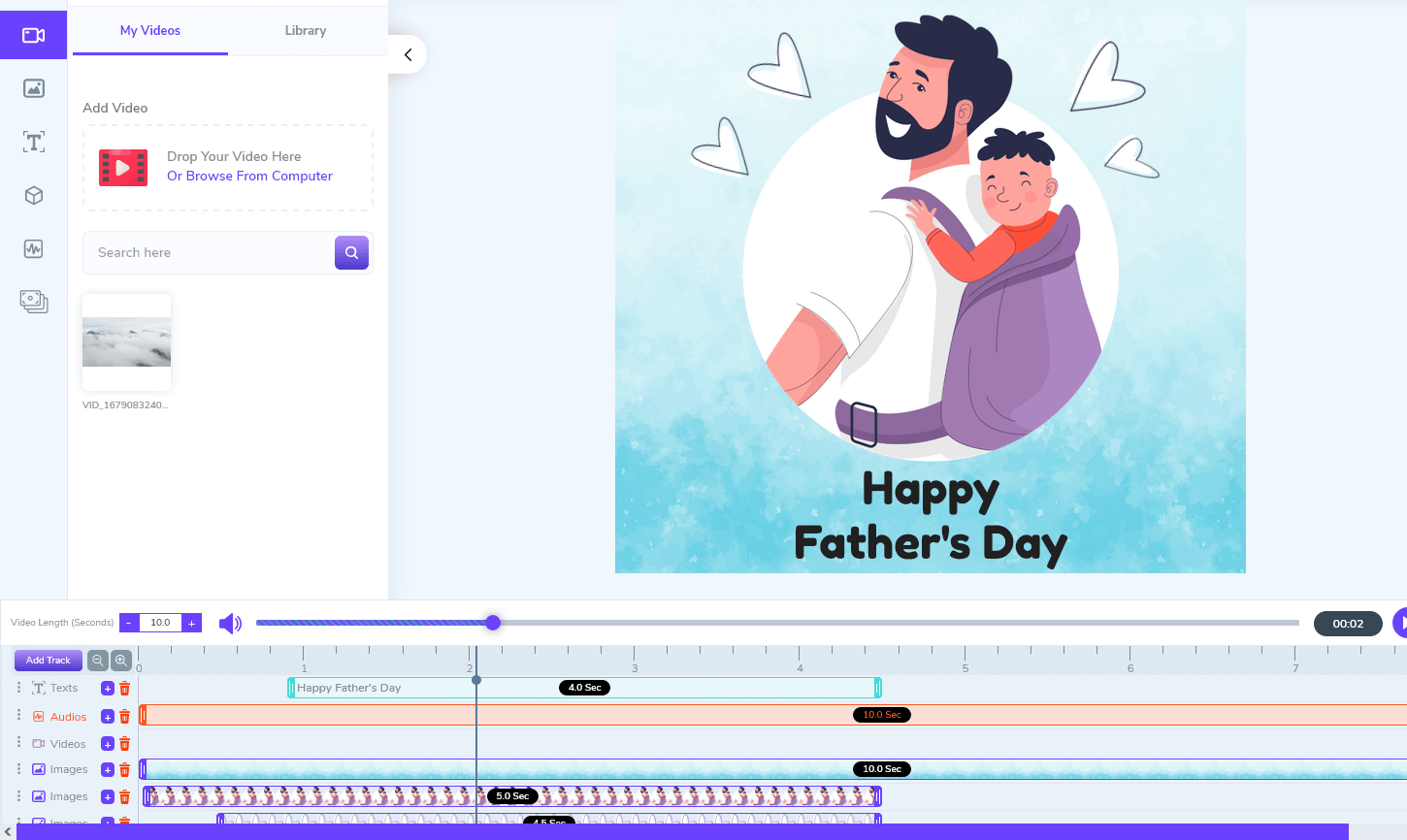 Millions of Searchable Image, Video and Audio Assets
Make your videos better with millions of searchable high quality video assets from Pixabay and millions of high-quality images from Pixabay and Pexels.

For audio, you can choose from our collection or even record your own.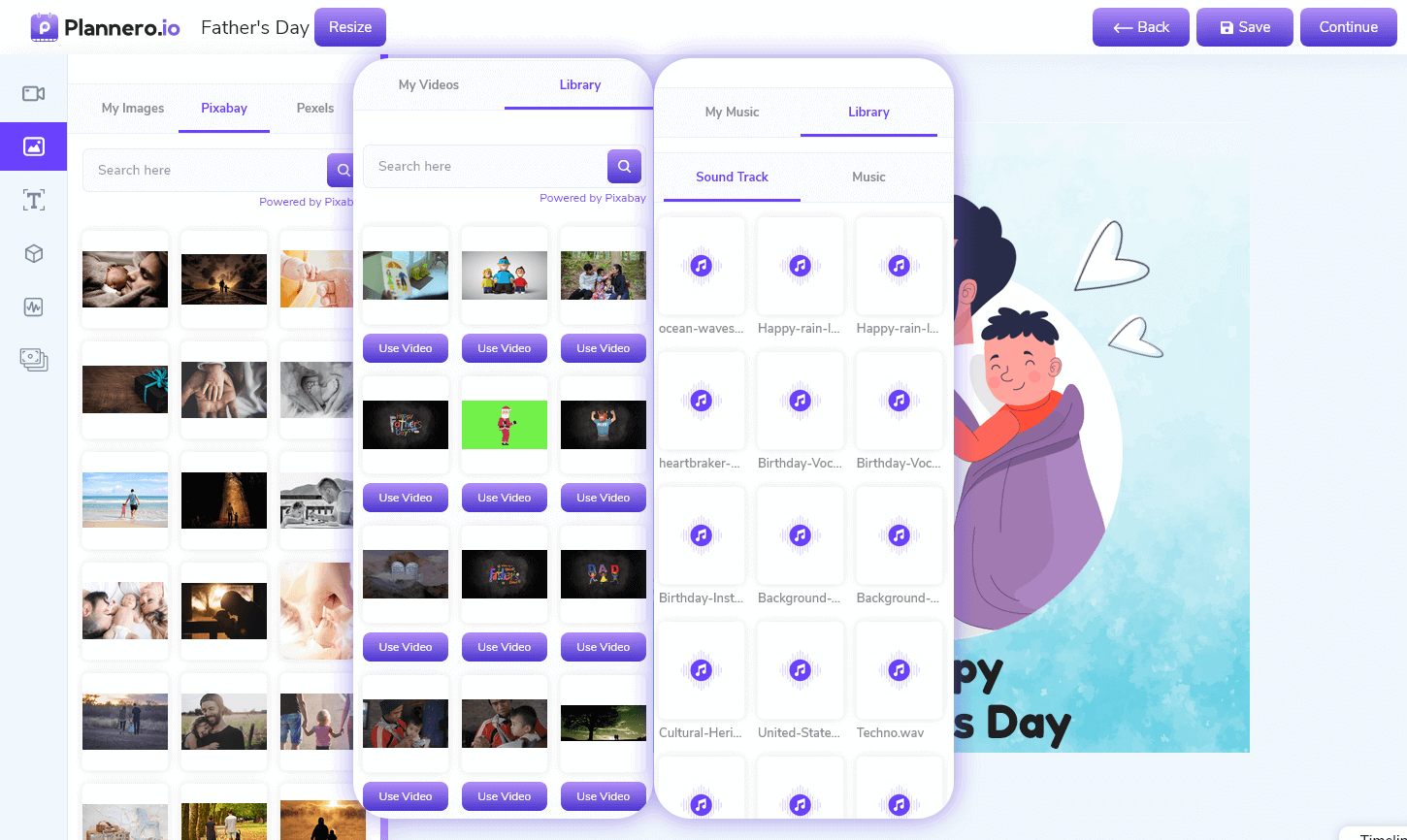 Upload your own Media
You can even upload your own video, image or Audio and use it in your videos.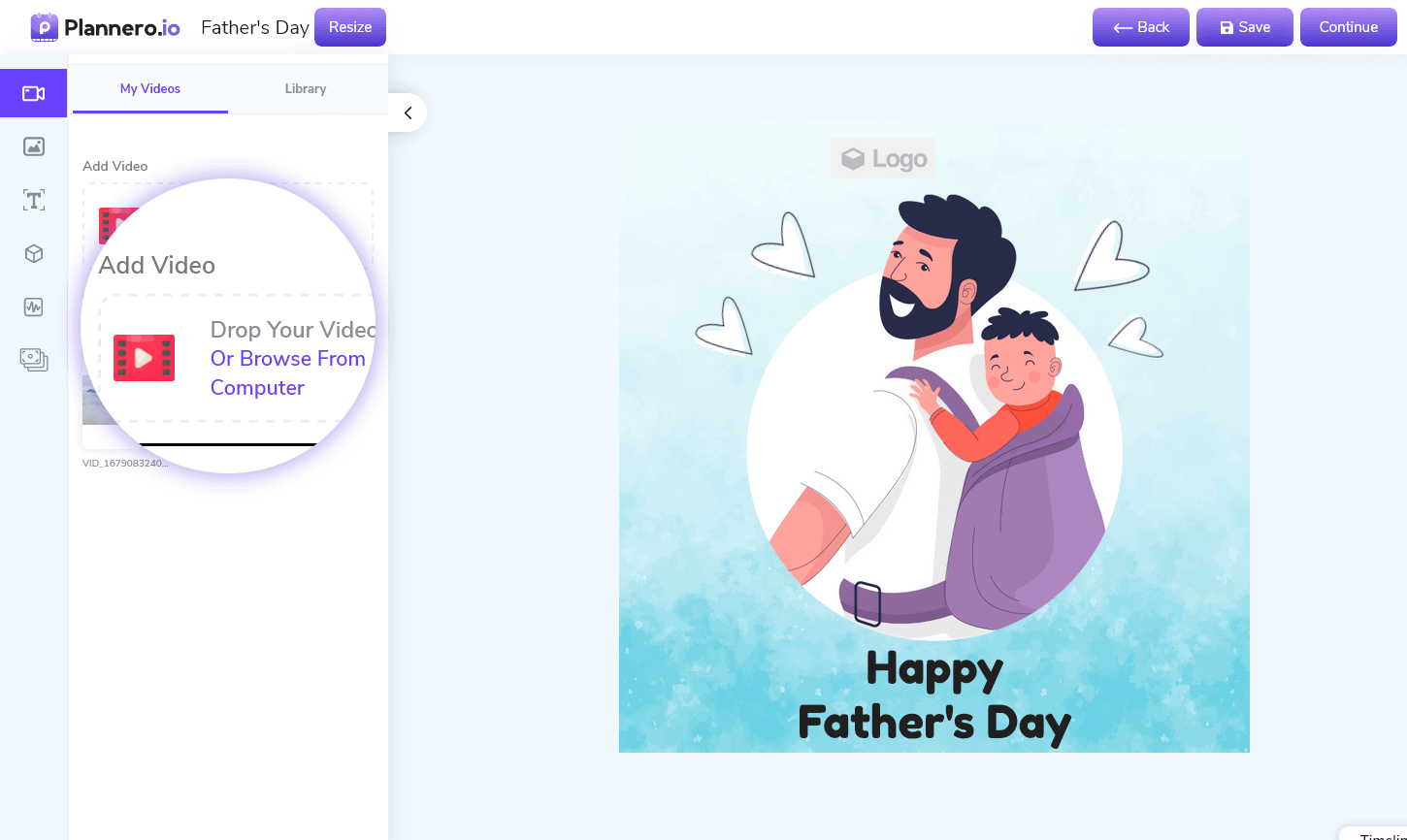 Customize Elements & Add Animation Effects
Just point & click on any element and you resize, change the alignment, opacity and Rotation. You can even add Animation effects like intro and outro animation effects to any elements on the video. For text, you can adjust the font size, font type, text color, background and a lot of other parameters.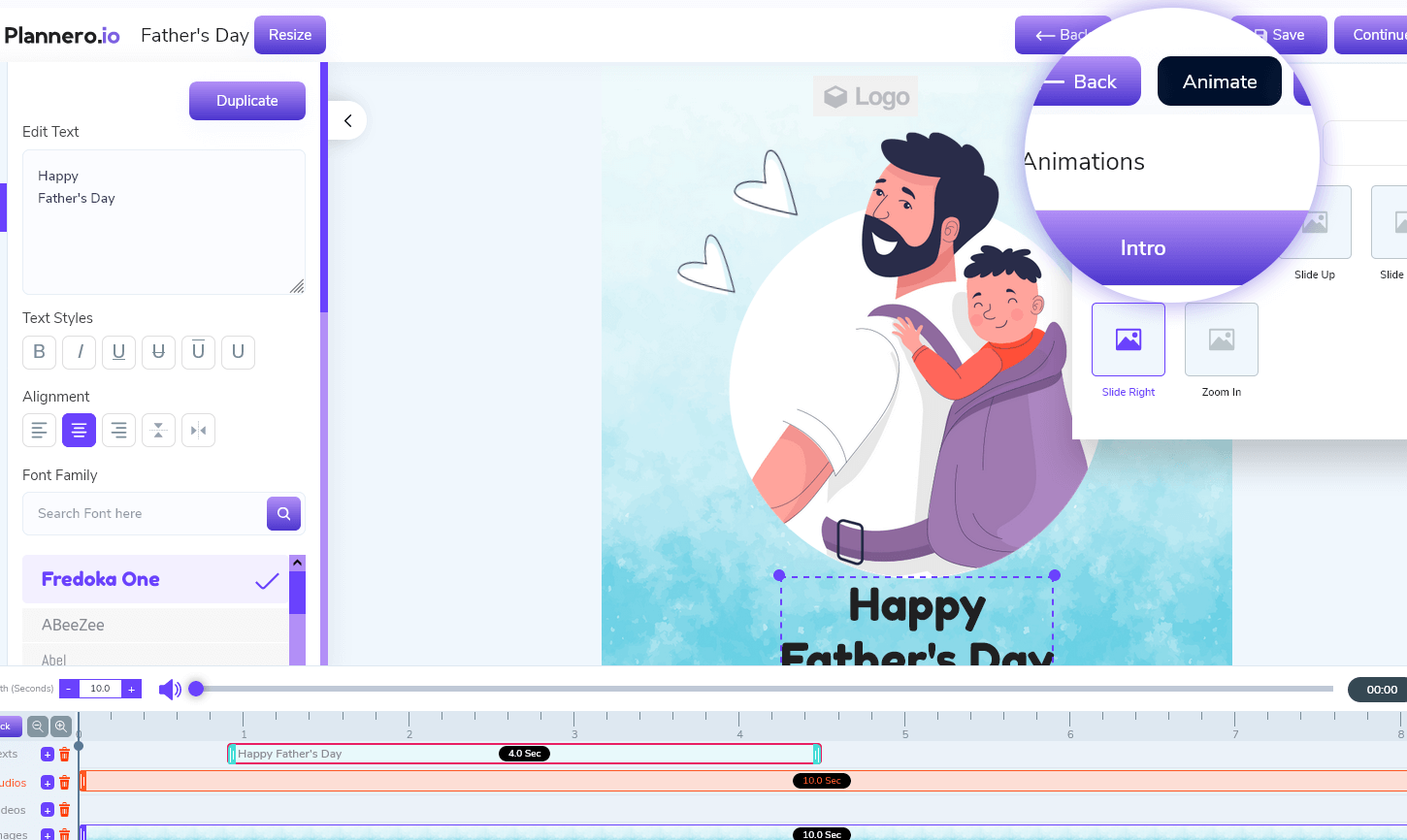 Create Videos in Square, Landscape & Portrait Formats
We know that one size doesn't fit all social media platforms. You will find all the templates in 3 popular social media sizes. You can create square videos (1:1) , landscape videos (16:9) and portrait videos (9:16)

You can easily swap between sizes by using the resize option on the editor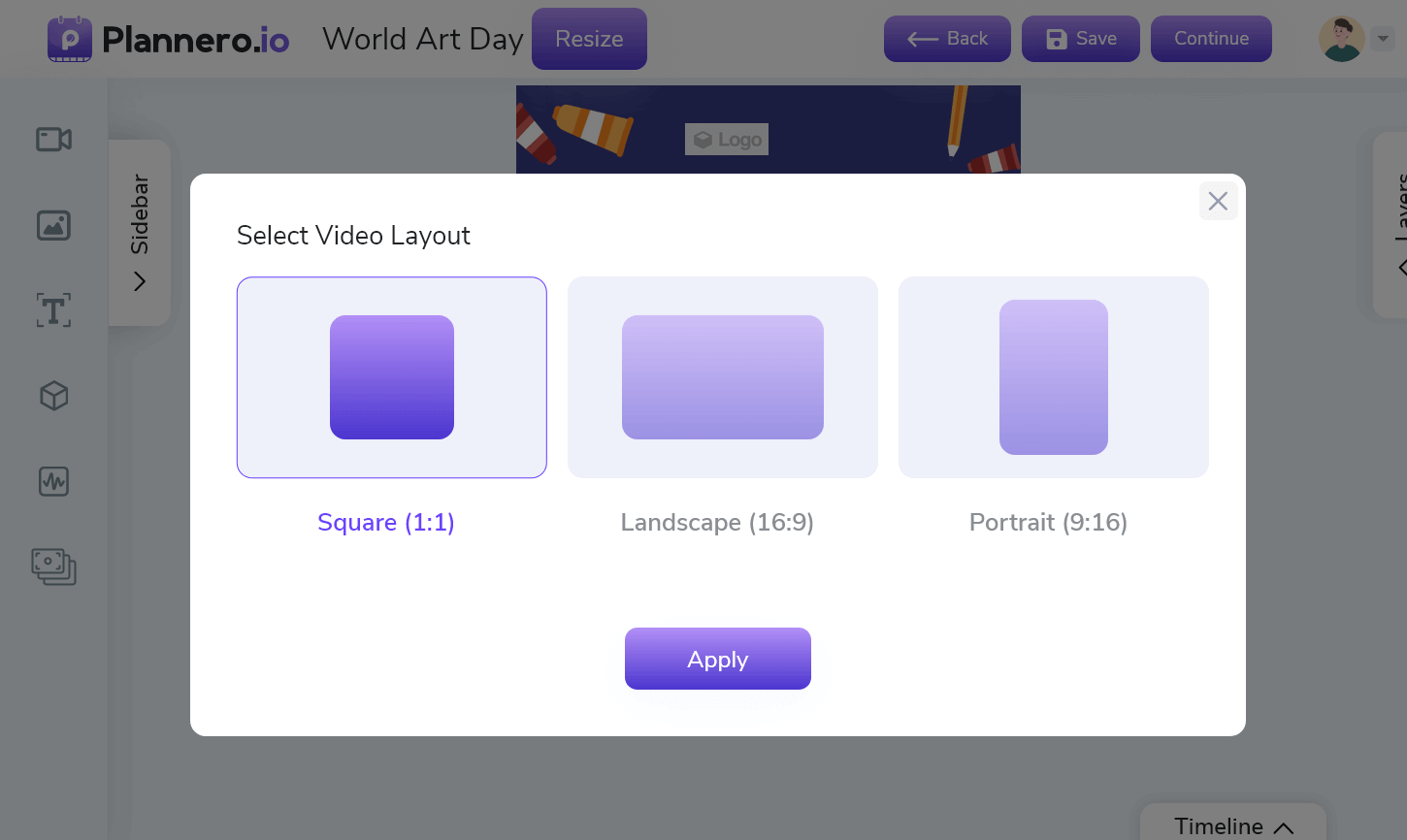 Create Videos From Scratch
Give life to your video ideas and even create your own videos from scratch. Click on create New post and start creating your video from scratch using the point & click timeline editor. You can create videos up to 1 minute in length which is perfect for Social Media Content & Ads.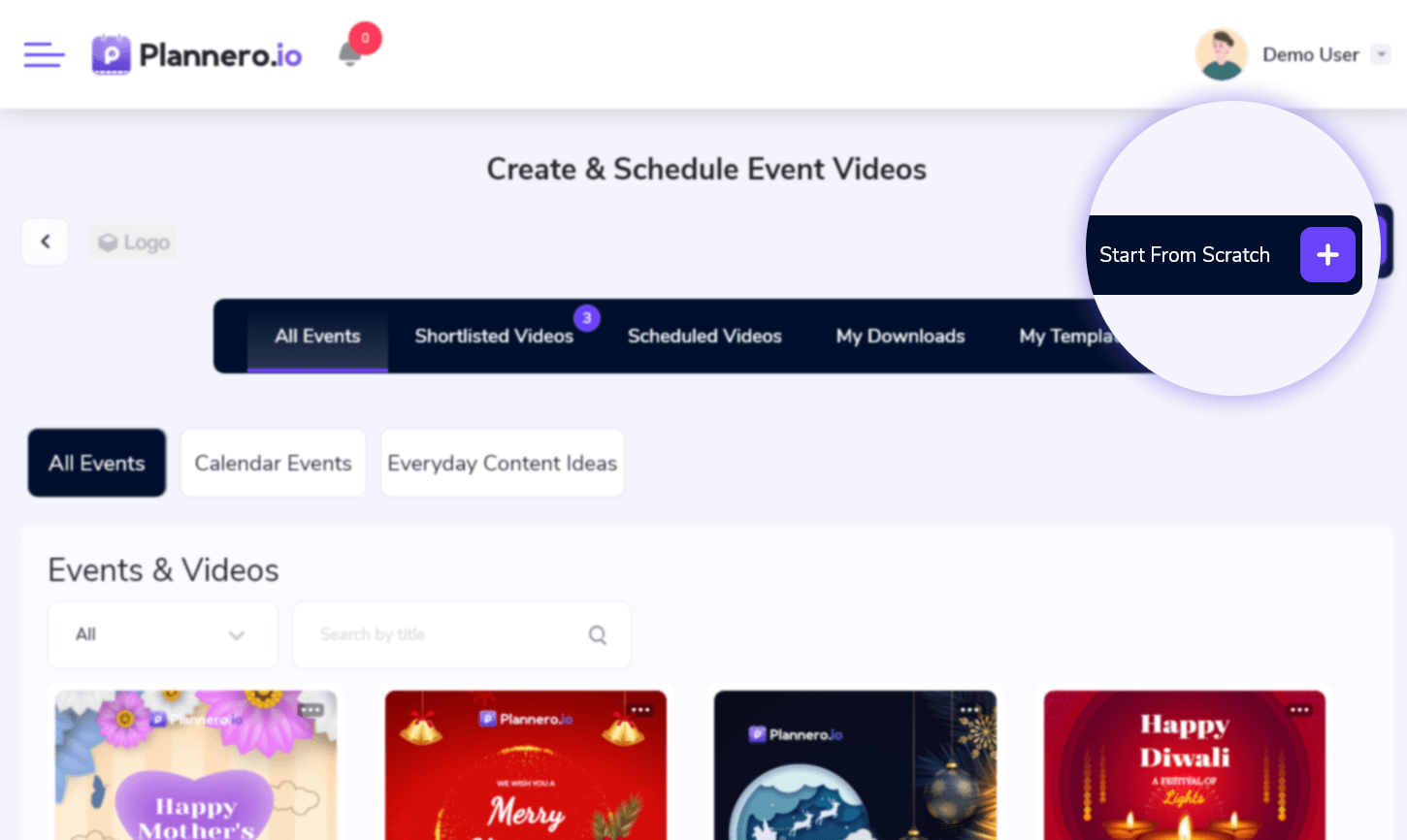 Create a Video Shortlist
Quickly preview the videos in the all events page and add all the videos you like to the shortlist just like a wishlist. Later you can see all the videos you have shortlisted and customize them if needed before scheduling it to go live.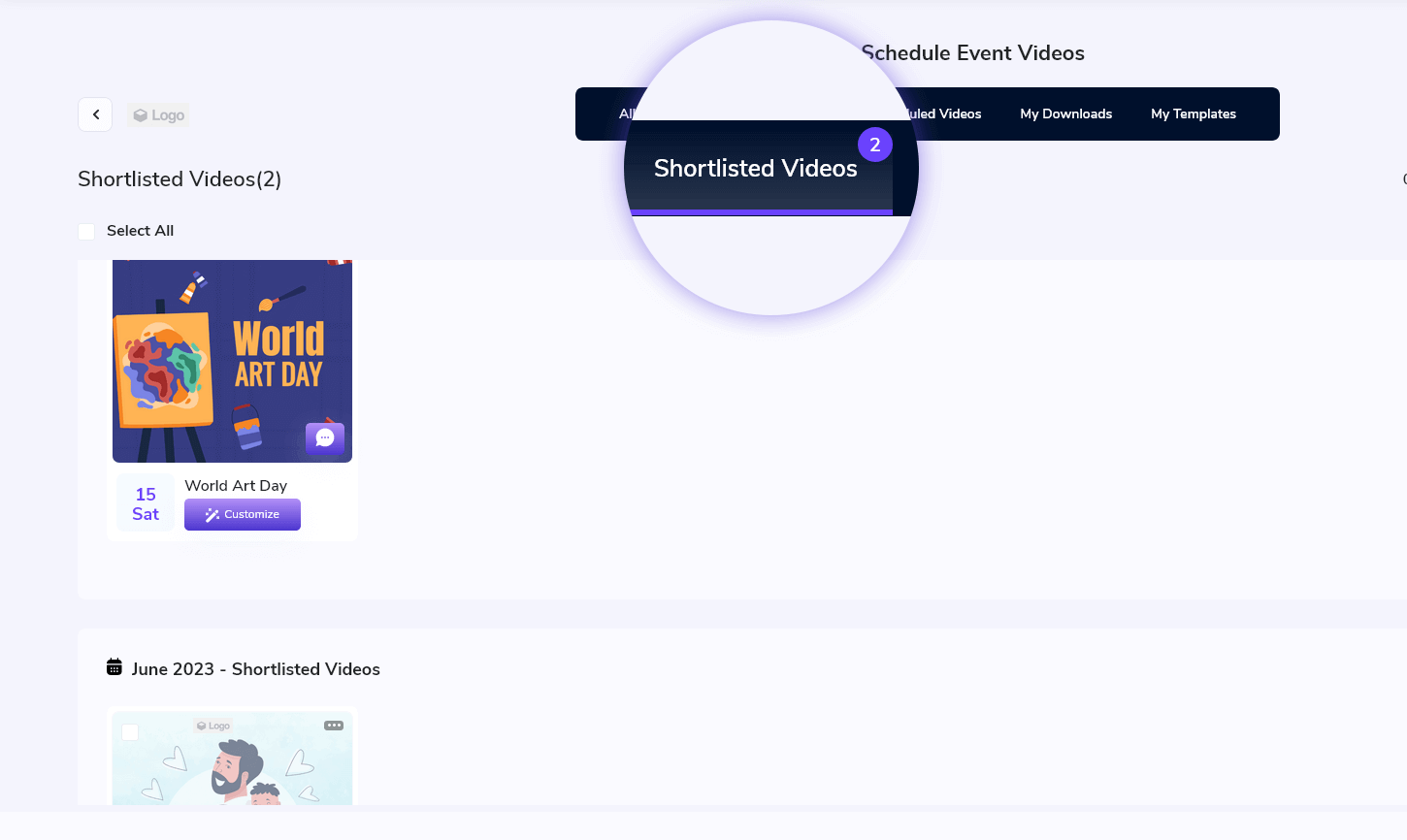 Schedule Videos to go live on Multiple Social Networks
You can integrate your social media pages for each brand separately and schedule your content to go live on these platforms at any time of your choice. You can post content directly on major social networks like Facebook, Instagram, Pinterest, Linkedin & Twitter.

Schedule months or years worth of content in advance and even go on a vacation.

You can schedule a single video or even multiple videos at once and set custom time for each video.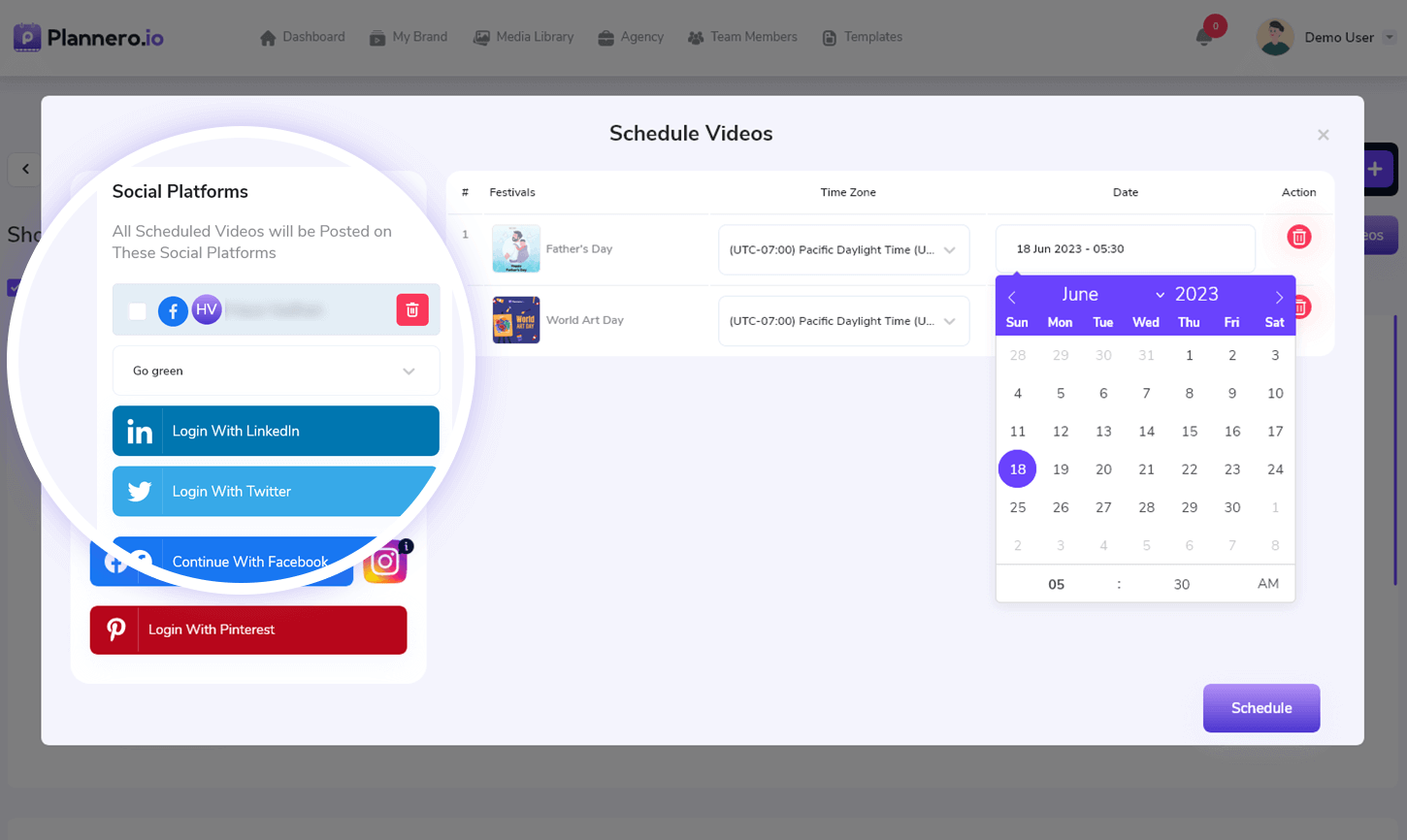 Download & Share Videos anywhere
No problem if you do not want to post the videos directly on any social network. You can download the video in HD, FHD or even 4K and the video will be rendered and can be downloaded to your local system.
Storage & Integrations
You can store up to 1 GB of data inside the app. But you can connect your cloud storage drives like Google Drive, Dropbox and Amazon S3 in the settings. You can also add in SMTP settings and customize email templates if needed under the settings tab.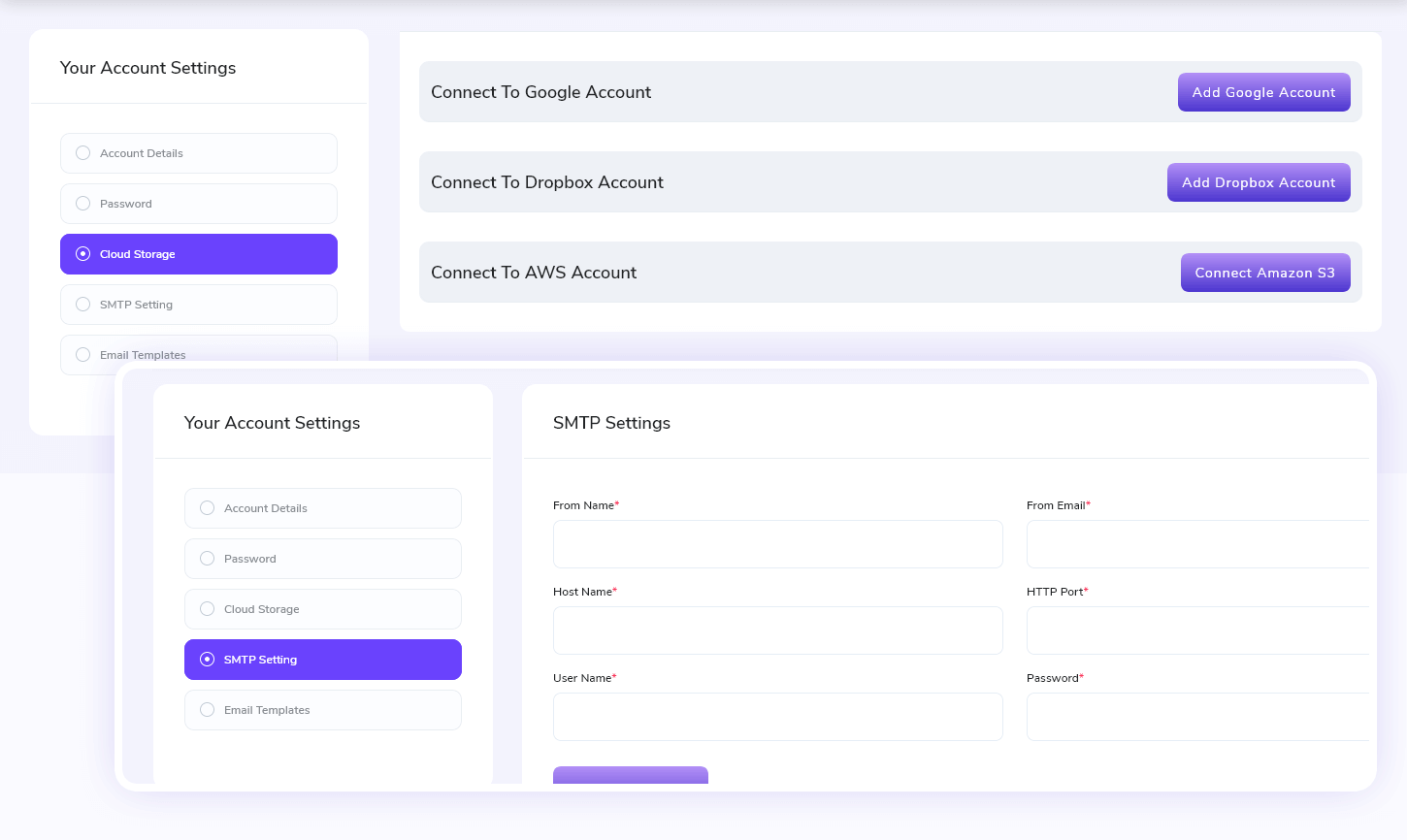 Detailed Analytics
Plannero also provides you with detailed Analytics where you can see Total events, number of downloads, rendered videos and the storage used.

You can also check brand wise analytics for a given period of time that will show you the number of downloads and scheduled events making it easy to monitor each brand separately.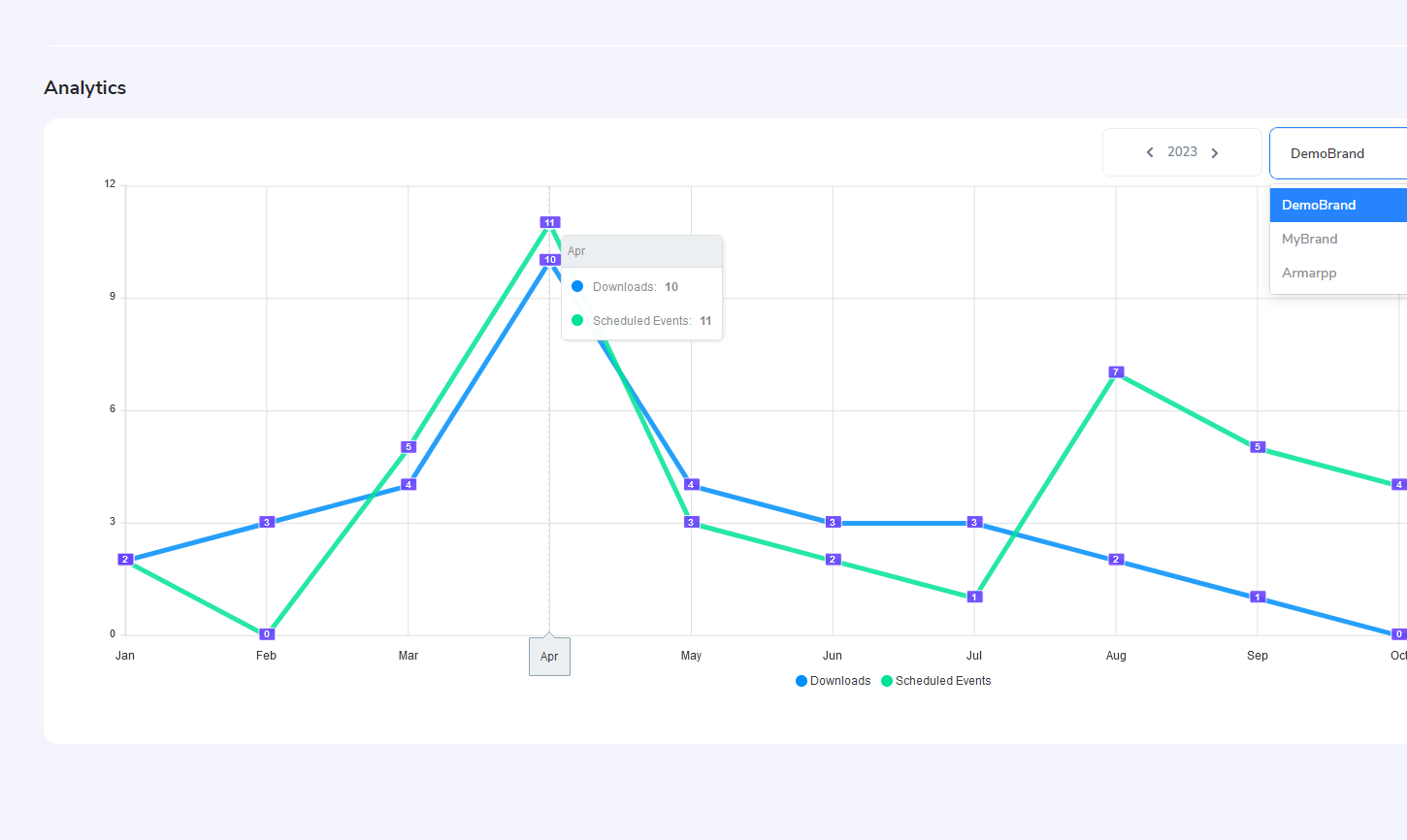 Included Commercial Rights
With Plannero create Videos not just for your own Business but use the templates and provide video and social media marketing services for other Businesses too.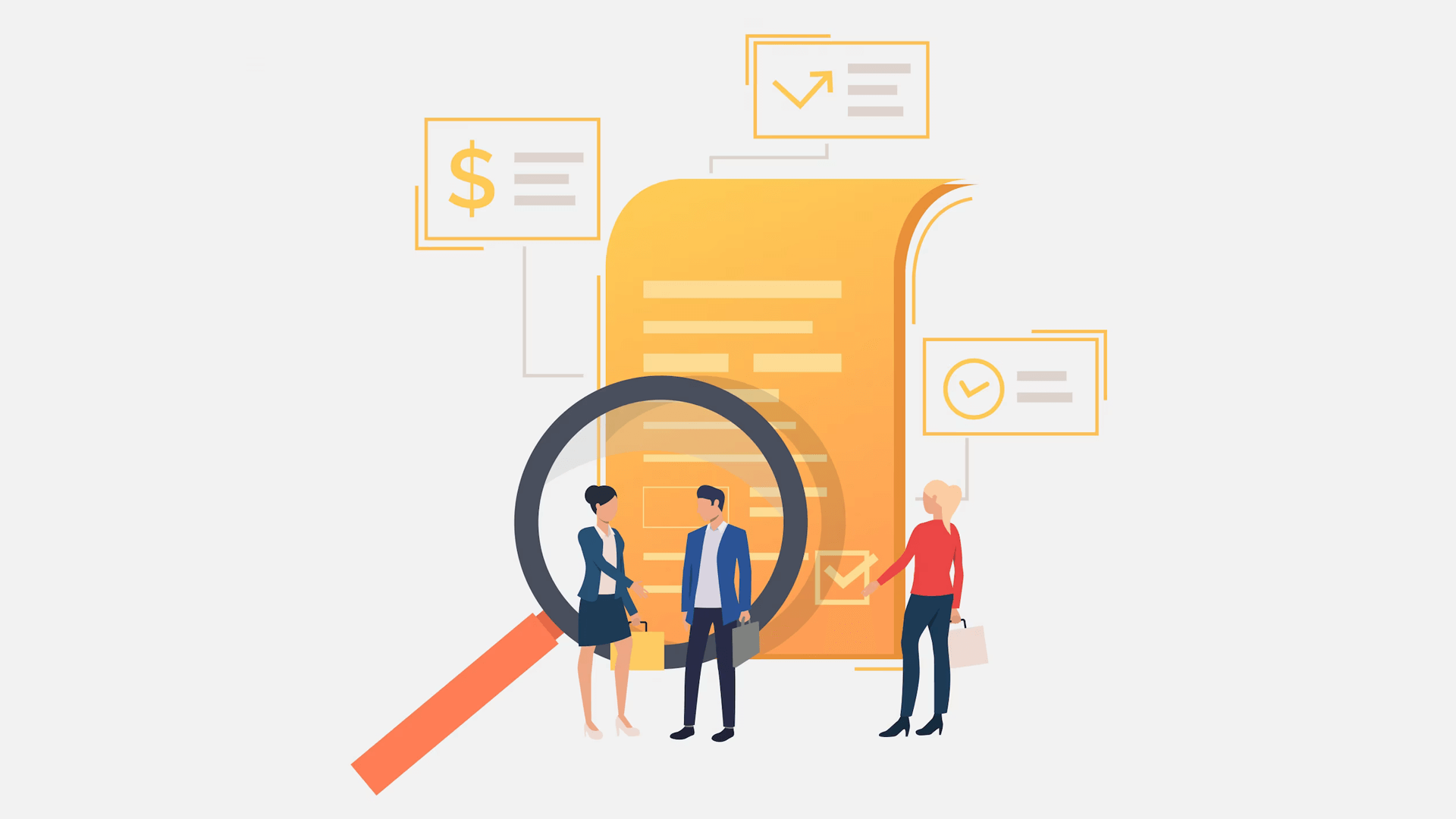 Agency Rights
Just with the front end access, you will be able to create client accounts and assign them to their specific brand. Clients will have a separate login and will be able to create & schedule videos on their own too.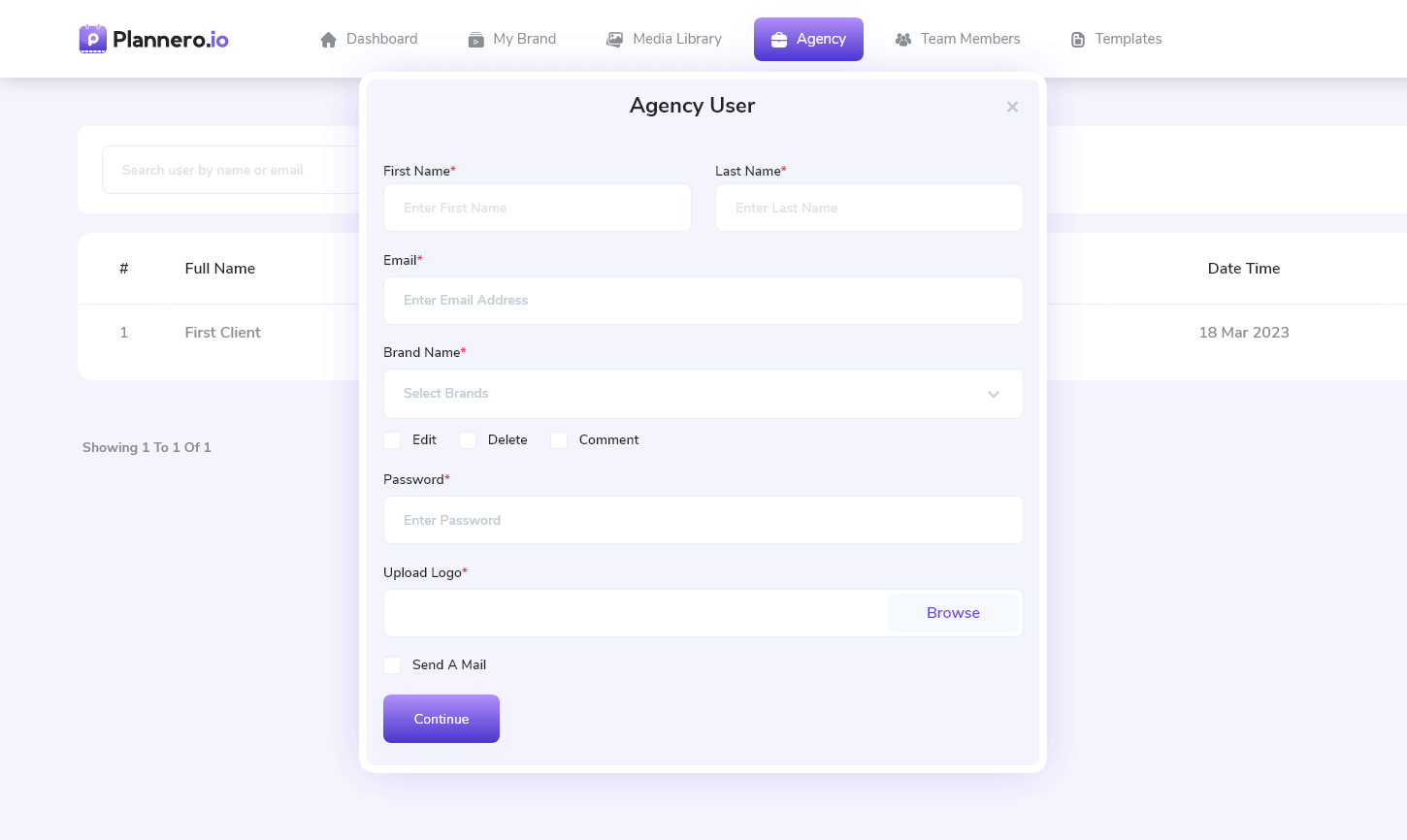 No Monthly Fees
Agency Rights included for a limited time